Thinking Outside the Box with Bowling Birthday Party Supplies
A birthday party is one of the most important events in life. It is a day you look forward to and you always want to provide the best gifts be it for your kids, friends, colleagues or loved ones. In this information age however it is a herculean task to surprise people with gifts meaning you have to be super-creative.
This is where a bowling-themed party and gifts comes in handy and Bowling Delights is giving you the chance to utilize this idea fully.
Exploring the Bowling Birthday Party Idea
Bowling might be over 4,000 years old but it still excites many people across all ages. You can thus utilize bowling birthday party supplies to either make your loved one's party stand out or to just give a gift that will be more appreciated.
There are hundreds of gifts to choose from whether you are picking supplies for your boss's birthday or one for your life partner. Here is an overview of gifts that are appropriate for different ages which you can easily pick from our wide range on offer;
Birthday party supplies for kids
Kids enjoy birthdays the most and you can use a bowling-theme to make the event a delight that their guests will not forget. Some of the bowling birthday party supplies you can choose include party destination bowling invitations, bowling party treat boxes and oz cups.
Others include personalized lollilpops, water-color paint sets, balloons, mini-bowling game set, bowling 3D jigsaw puzzle, football tissue decoration among many others. Every child guest can have label pins awarded or bowling themed thank-you notes given. In essence you have a limitless list of bowling supplies to ensure your kid enjoys optimally.
Birthday Party Supplies for Teenagers
This group is hard to impress and it is best if you incorporate them in selecting some party supplies. A bowling outing is an ideal idea to let their guest relax more. Some of the popular supplies to use include awards and prizes such as mini-trophies for games played, engraved bowling pin models as thank-you notes or bowling clothes and shoes.
Adult Bowling Birthday Party Supplies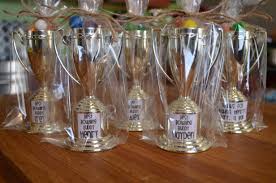 Selecting supplies for an adult's birthday is easier. This is more so if the one celebrating a birthday is fond of bowling. An evening bowling outing is the best way to surprise your friend or partner. Once there, let all guests participate in different categories as teams and award various categories.
Bowling lapel pin, badges, trophies, plaques are just some of the supplies you might need for this party. Additionally, you can have bowling themed table mugs, mats, napkins, shirts, and even shoes to spice up the fun in the building.
Bowling birthday plates, bowling alley model clocks and bowling cakes are additional bowling birthday party supplies you should try to make the event more interesting.
With all these ideas we are offering you at bowlingdelights.com you cannot go wrong so start clicking and think outside the box.